Our Story
The Meeting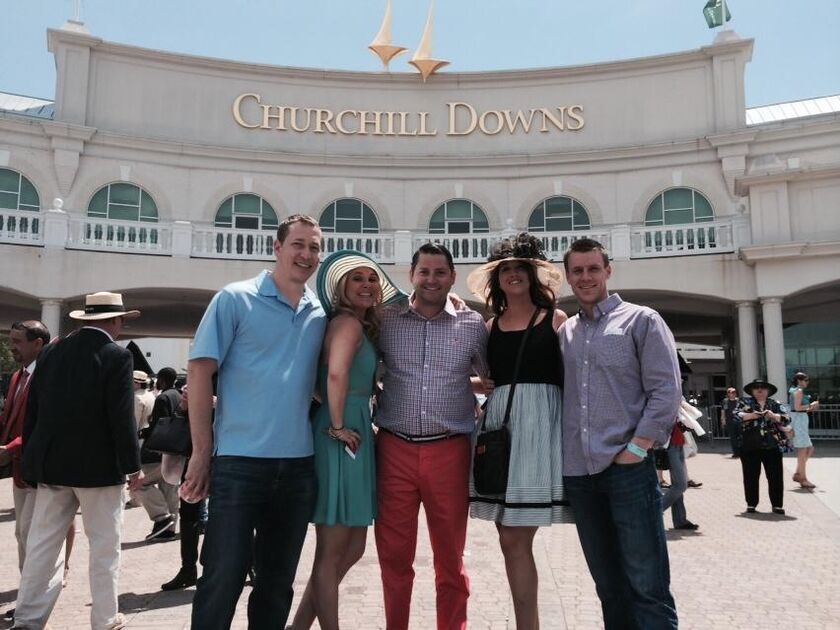 Christine and Mike met on a fun trip to the Kentucky Derby in 2014. The trip was organized by groomsman Justin Burdo!
The Engagement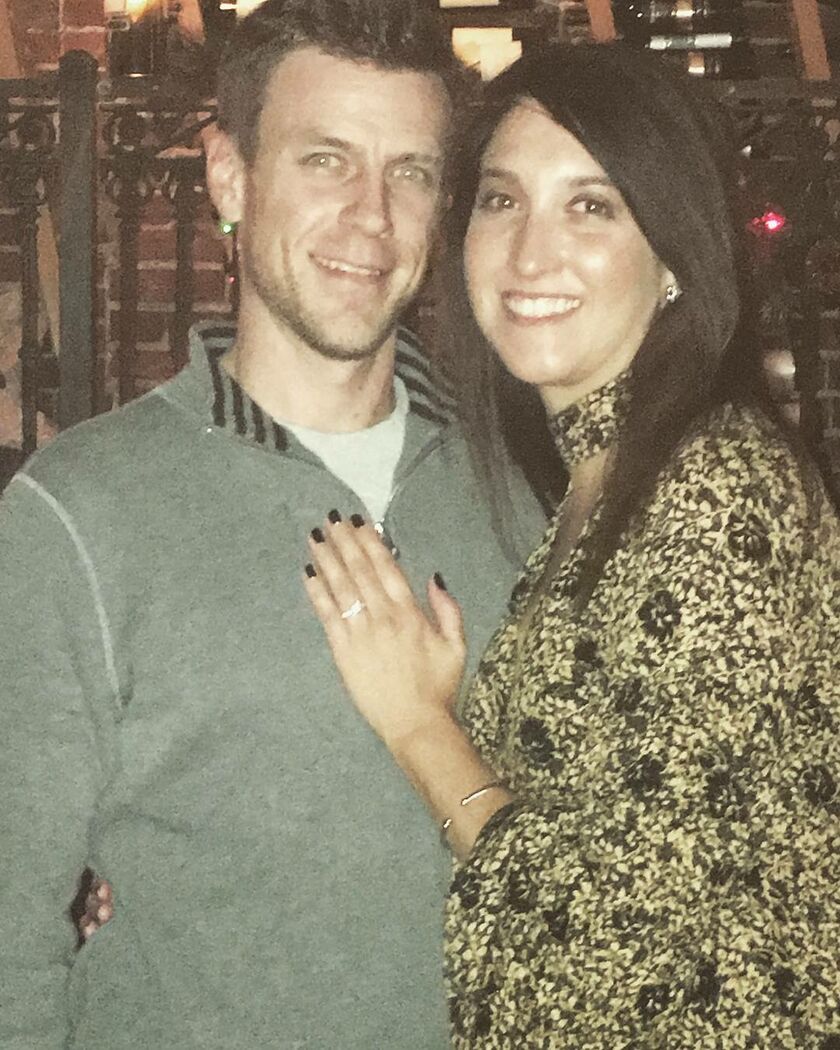 Mike proposed to Christine on her birthday in November 2017!
The Wedding
Saturday, August 18, 2018
2:00 PM
Ceremony
Shrine of St. Joseph
1220 N 11th St, St. Louis, MO 63106, USA
Reception
Hilton St. Louis at the Ballpark
1 S Broadway, St. Louis, MO 63102, USA
Cocktail Hour begins at 6:30 pm
Wedding Party
Jennifer - Maid of Honor
Jen is Christine's little sister but most importantly, the bestest friend a girl can have is her sister!
Amy - Bridesmaid
Amy and Christine are cousins and have been the closest of friends throughout their lives!
Rachael - Bridesmaid
Rachael is married to Christine's cousin, Chris, and are great friends. Rach and Tine are running buddies and have conquered many races together!
Jenn B - Bridesmaid
Jenn and Christine met through their mutual friend, Emily, and have been best friends since the night they met. Jenn and Christine were roommates, love to plan trips together and encourage each other through all that life brings us!
Lindsey - Bridesmaid
Lindsey and Christine met when paired as the big sis/little sis at our sorority in college and have been soul sisters ever since! We have traveled the world together and together we have supported each other through all that the world has given us!
Kelly - Bridesmaid
Kelly and Christine met through our mutual friend Karen (on her bachelorette party!) and quickly became close friends who have tons of fun, laughter, support and encouragement!
Erin - Bridesmaid
Erin and Christine met in highschool at Cor Jesu and have been close friends every since, supporting each other in each path that life took us with tons of memories to share and continue to make over time!
Mandy - Bridesmaid
Mandy is Mike's older sister! Mandy is a wonderful mom to her 5 kids and has embraced Christine not only as family but as a friend!
Mike - Best Man
Mike and Che have been best friends since grade school! No matter if they have lived in separate cities or down the street, they have always remained close.
Travis - Groomsman
Mike and Travis met growing up in the same neighborhood and have been close friends ever since, attending the same grade school and highschool and are still close today!
Ben - Groomsman
Mike and Ben have also been friends since growing up in the same neighborhood. Ben was Travis's little brother and always a part of the group!
AJ - Groomsman
Mike and AJ went to the same high school and after college were roommates and good friends!
Ryan - Groomsman
Mike and Ryan went to the same college and were in the same Fraternity and now enjoy playing in softball leagues together!
Justin - Groomsman
Mike and Justin met while working at Wells Fargo and living in the same loft building downtown. Justin is responsible for introducing Mike to Christine by planning the trip to the Kentucky Derby!
Lance - Groomsman
Lance is married to Mike's sister Mandy. Lance and Mandy have been married for almost 19 years and have 5 beautiful children!
Brian - Groomsman
Brian is Christine's little brother! Brian is a great dad to his daughter Lucy!